Best air purifier to controlling hazardous household chemicals VOCs and for formaldehyde removal 
Many things can pollute the indoor air that we breathe. We may not even be aware that the pollutant exists in some cases because it can be odorless and may not have any allergic reaction. However, there are instances where you can smell the pollutant out rightly. The effects can be great if the air is not purified. This is one of the reasons why Olansi air purifiers are created. This is to clean the air and sustain human health to the best level.
Chemical products
There are times when people have chemical products within their houses. This could also be stored in the basement, the attic, or the garage areas. Because temperatures can be very high in such places, gassing off can happen, and noxious vapors may be released. The gasses can then diffuse through walls and flooring and find their way into the living areas.
Most whole-house purifiers don't come with technologies such as activated carbon and zeolite. In such a case, the pollutants are simply circulated to all the parts of the home, which can be a serious thing. This is one of the reasons why source control ought to be done and done well.
When having ducts cleaned, some things can be done so that it is done right. However, if one is wary about how it can be done, it is always good to seek the assistance of duct cleaning professionals to handle the same. Some professionals can do the cleaning without using toxic chemicals, which can be an added advantage.
Homes can be polluted by pesticides, pool chemicals, gasoline cans, and even chlorine tablets. Paint and paint thinners can also cause pollution. The odor of these chemicals can be great, especially around the areas where they are stored. Some of the gases emitted can lead to choking and burning.
Gas filtration
Even in the best homes, gas filtration may be capable of handling very low levels of gas pollution and odor. Even with adsorptive materials used like zeolite and activated carbon, they become saturated with time, leading to less filtration capacity. This means that the polluted air goes through the filters and makes its way back into the room.
This is to say that house purifiers should not be taken as magic bullets to handle all sorts of pollution. The most important thing is to control the source of the pollutant in the first place. Installing china air purifiers to handle this kind of pollution with the source still in place does not help much. The sources have to be removed for the system to work as it should.
Being exposed to chemical vapors and odors can lead to great health effects like headaches, chronic allergy reactions, and dermatitis. These symptoms may go away when one is away from the house but return once they get back. It is important to test the indoor air to know the kind of pollutants present to be eliminated safely.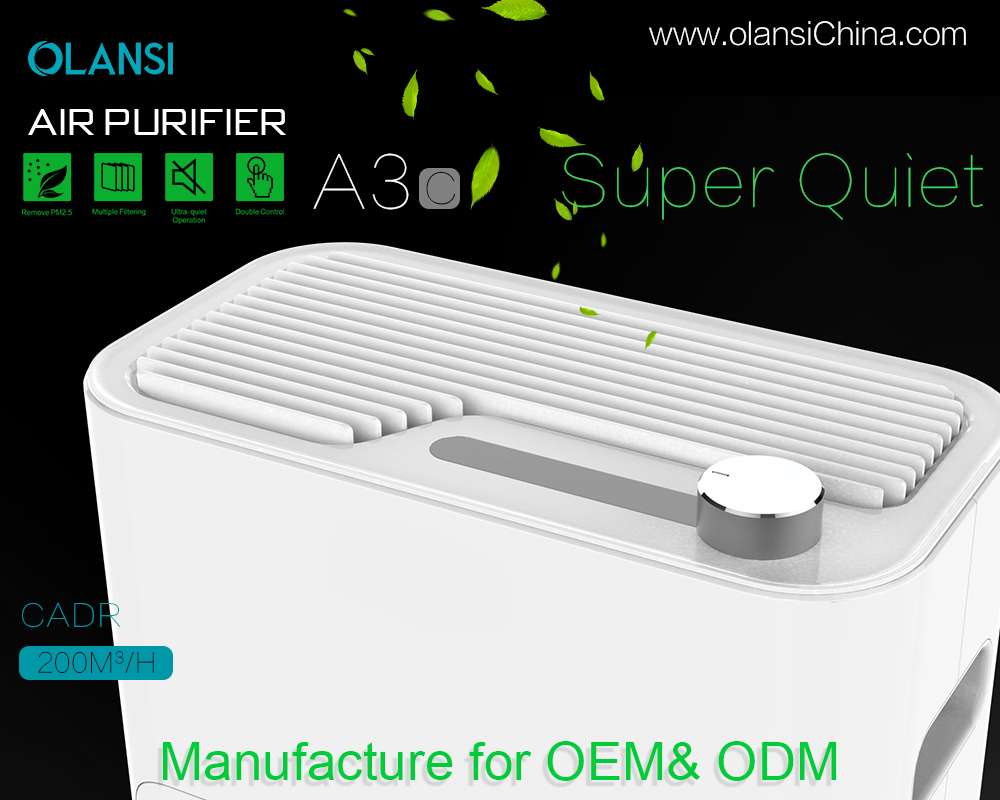 To avoid this kind of pollution, it helps to find household products that are environmentally friendly, safe, and effective. While they could also cause some pollution, well-crafted HEPA air purifiers and UVC air purifiers can take care of them. The best air purifier manufacturer, such as Olansi, can offer a variety of air purifiers to help clean indoor air and eliminate pollutants effectively.For more about best air purifier to controlling hazardous household chemicals VOCs and for formaldehyde removal,you can pay a visit to Olansi China at https://www.olansichina.com/ for more info.