Air quality and its effect on sleep with an negative ion air purifier
If there is something that human's value is sleep. There are so many people who deal with sleep-related disorders, and sometimes improving the surroundings can lessen the symptoms incredibly.
One thing to note is that over 60 percent of human ailments and diseases come from air pollution. When people sleep, the immune system tends to be at the lowest. It is during this time that harmful substances bacteria and viruses get a chance to make an invasion. They can harm the body in many ways.
According to research, when one is in a natural environment, it can greatly affect people, which explains why people feel calm when listening to birds, water flowing, natural wind, or even a rainy time. This brings about happiness and relaxation and aid in falling asleep.
This is where the china air purifier comes in. An air purifier is often capable of dealing with different pollutants within the indoor air. This includes formaldehyde or PM2.5. This is what makes the PM2.5 air purifier so popular amongst different people.  Home air purifiers can also deal with bacteria and viruses, creating a safe environment. When pollutants are eliminated, it means that a natural environment is being created to a certain extent. When air is purified indoors, the released negative ions promote coordination between the room and the people.  This facilitates good sleep within that environment.
Sleep environment
Negative ion air purifiers help achieve a natural environment. According to research, this brings about some very positive effects to different people.
It is, however, important to note that air purifiers are not all equal. In as much as some can help with sleep, some do not. Some people complain about waking up with a sore throat after sleeping in a room with an air purifier.
When the weather is severely hazy, and the purifier is on, it is possible to wake up with a dry or itchy throat. However, it is important to note that people prefer having the home air purifiers at the lowest setting to control noise as they sleep in most cases. This is why one may notice the PM2.5 levels may be high in the morning. This means purification efficiency remains low.
The other thing to note is that civil buildings usually have some strict standards for air changes. With windows and doors closed, most interiors are not airtight, and it is not possible to isolate the outside air. Using the sleep mode of the china air purifier limits its use. And this reduces the purification effect quite significantly.
CADR for sleep
People are used to turning the desktop air purifiers to automatic, which allows automatic adjustment of gear position and wind speed following the air quality surrounding it. This is a worry-free and easy way of handling things. What ought to be noted is that most air purifiers are usually set to be operated within the sleep mode. This is when the noise is lowest, but the CADR value happens to be low at that level.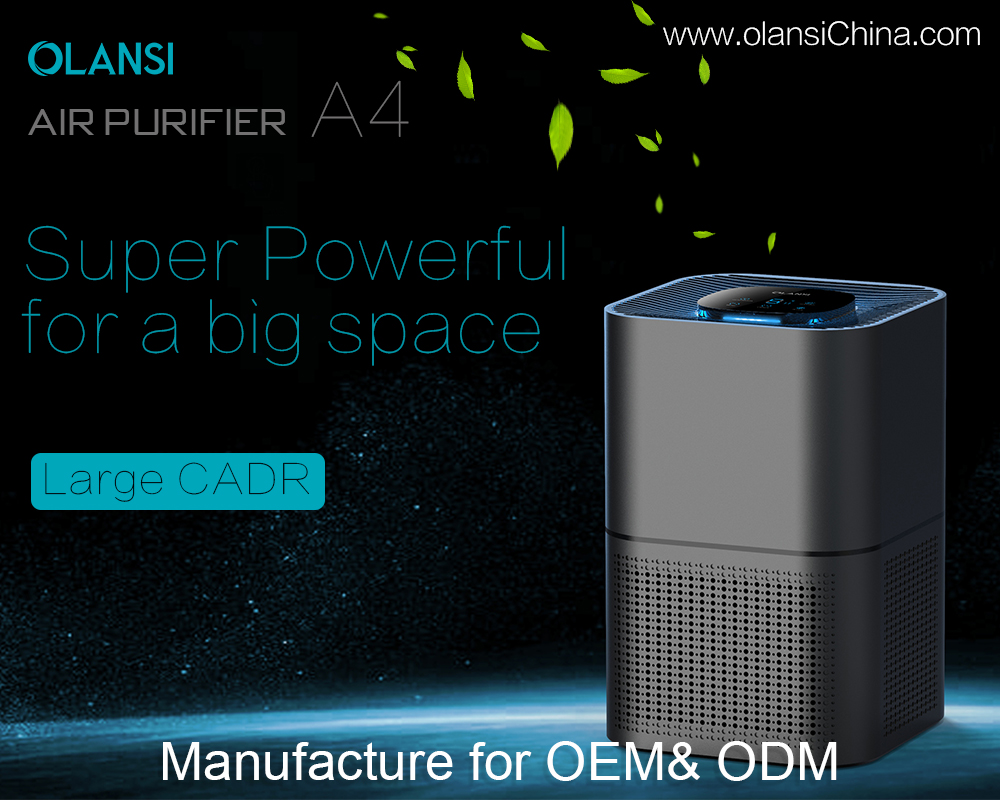 Ensuring the Olansi air purifier works well ensures it is within the specified space, not larger. One may have it at the highest setting and turn it down when it's bedtime to improve sleep quality.
Original From: https://www.olansichina.com/air-quality-and-its-effect-on-sleep-with-an-negative-ion-air-purifier.html